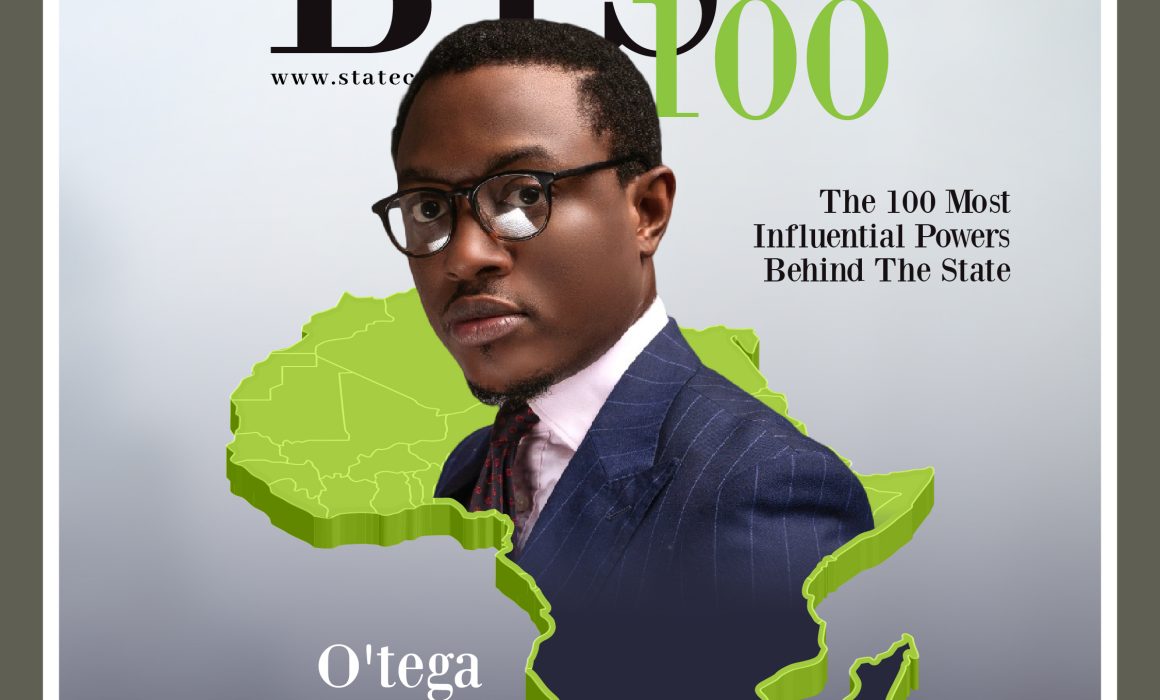 A Fellow of the Chartered Institute of Marketing(UK) and one of West Africa's leading strategic communications & marketing executives, O'tega Ogra is currently the Senior Special Assistant to the Nigerian President on Digital Strategy, Engagement and Communications. Prior to this, O'tega was Director of Corporate Communications and Chief of Staff to the Executive Chairman of BUA Group – an African foods, mining, manufacturing and infrastructure company, and Nigeria's second largest conglomerate. At BUA, O'tega wasresponsible for charting an overall brand, corporate, digital & marketing communications, CSR, crisis communications and media/PR strategy for BUA Group, and some of its key subsidiaries.
O'tega Ogra began his career as a Field Officer for HIV/AIDS and Reproductive Health with the German Agency for International Department (GIZ) through the Federal Government of Nigeria Multisectoral Women Empowerment Programme in North East Nigeria after receiving his Bachelor's degree from Babcock University, Nigeria. He then joined GTBank in 2008 and later, Wema Bank, where at the age of 24, he became the youngest person to oversee the corporate communications function for a bank in Nigeria. Over the course of his career spanning across international development, financial services and manufacturing, O'tega has spearheaded the development of major initiatives including creating youth focused products in the financial services industry, leading the rebranding of Wema Bank in 2015, enhancing the BUA corporate brand, management of BUA's widely acclaimed COVID-19 interventions, and the setting up of Africa's largest personal philanthropy in 2021 – the Annual 100million US dollars ASR Africa Initiative of the BUA Founder, Abdul Samad Rabiu. Otega was also responsible for managing investor communications leading to two of the largest listings on the Nigerian Exchange (BUA Cement Plc and BUA Foods Plc) in the past 3 years. Today, both companies are amongst the top 5 most valuable companies on the stock exchange and amongst the top 10 largest companies by market capitalization in Africa.
Widely acknowledged as one of the best communications, crisis, and reputation management experts across sub-Saharan Africa,
O'tega is the recipient of several awards including "Outstanding Corporate Communication Person of the Year award 2021" at the Marketing Edge Annual Brands and Advertising Awards of Excellence, "Corporate Spokesperson of The Year (2021, 2022)" at The Industry Awards, and the *Corporate Communications Professional of the Year (Manufacturing)" at the 2021 Brandcom Awards. He was also recognized by His Imperial Majesty, Ooni Adeyeye Enitan Ogunwusi Ojaja II, Ooni of Ife, through the Royal African Young Leadership Forum (RAYLF) amongst Nigerians who are making the continent proud in all sectors through innovation, excellence, and creativity. In 2022, Otega was also recognized amongst the 100 UN Most Influential Persons of African Descent (MIPAD) Under 40, and the PR Power List Nigeria (2022, 2023).
O'tega currently sits on the Executive Committee of the Advertisers Association of Nigeria (ADVAN) – the industry-wide organization that represents all Nigerian advertisers and advocates on their behalf, and in his spare time, O'tega invests time in charitable initiatives, provides mentorship to young marketing professionals, and consults for HNIs, politically exposed persons and luxury brands.