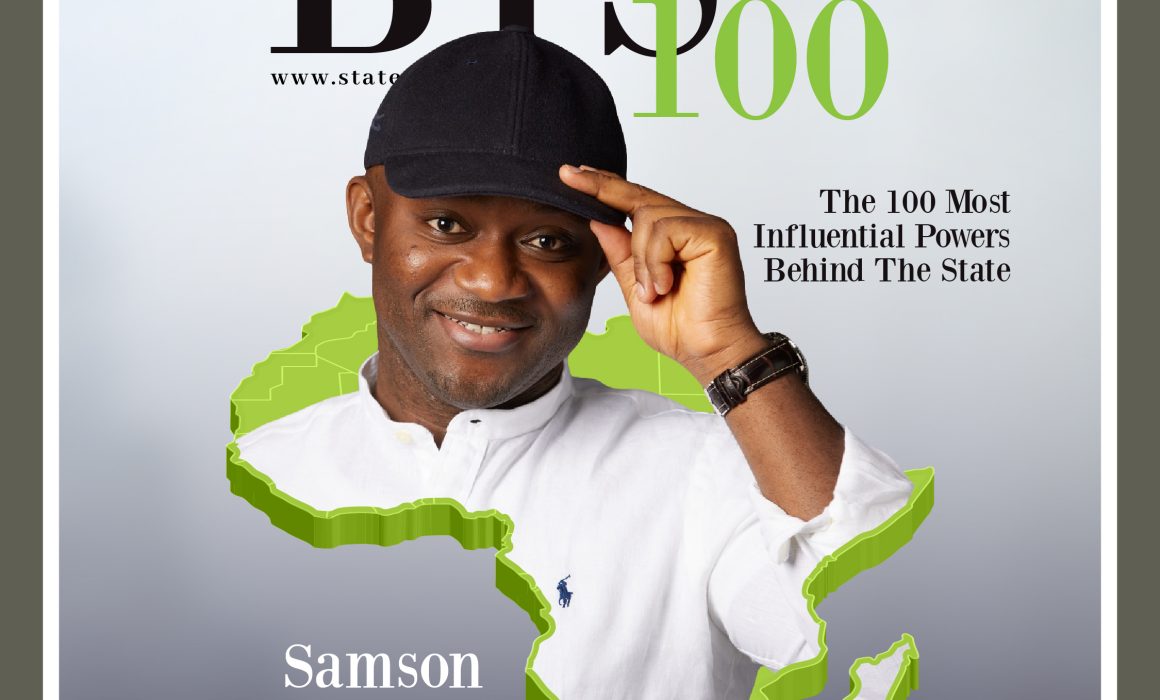 Samson is an experienced community organizer and development practitioner with over a decade of experience in constitution building, governance reform, electoral governance, civic engagement, and political organising. He serves as the Executive Director of Yiaga Africa and Founding Convener of the Not Too Young To Run Movement. Over the last decade, Samson has promoted electoral integrity and constitutional and electoral reforms and facilitated the inclusion of young people in politics. One of his most significant achievements has been the successful campaign #NotTooYoungToRun to lower the minimum age for elective office in Nigeria. He provides strategic policy advice to parliamentary committees, electoral commissions, political parties, civil society organisations, and academic institutions. In 2018, he was appointed by the Gates Foundation as a Goalkeeper and honoured by the National Democratic Institute (NDI) Washington DC as the 2018 Rising Democracy leader in Africa. He was also inducted into the 100 Most Influential Young Africans by the African Youth Awards in 2017. Samson is a member of the Board of Kofi Annan Foundation and the Board of Advisors of International IDEA; he previously served as lead consultant for International IDEA on developing a strategy for mitigating electoral and political violence in Africa. He also served as a Research Facilitator for the United States Institute for Peace (USIP) and the National Assembly's institutional reforms committee. He served on the Steering committee established by Nigeria's federal government to design Nigeria's Medium-Term Development plan (2021 – 2025) and Nigeria's Agenda 2050.
Samson holds Bachelors' and Masters' degrees in Law, both from the University of Jos, and a Master of Public Policy from the Blavatnik School of Government, University of Oxford. He teaches Election Law at the Nassarawa State University, where he currently serves a Visiting Scholar on Election Law.
Samson is invested in building strong democratic institutions, promoting people-centred legislation and policies, and building communities of active citizens to drive social change. Under his leadership, Yiaga Africa has emerged as a leading civic organization promoting political inclusion, electoral integrity, and public accountability in Africa through citizens' engagement, data, technology, and policy advocacy. He has initiated numerous democracy and citizens engagement projects in Gambia, Ghana, Sierra Leone, Liberia and Ethiopia. He has also led international election observation missions to Ghana, Liberia, Sierra Leone, the United States of America and South Africa. Samson is building the next generation of leaders with the requisite capacity, character, and competence to transform Africa. He is a recipient of several local and international awards, and his work has been featured by local and international media stations such as Aljazeera, CNN, BBC, RFI, CCTV, SABC, etc. He won the Future Africa Award Young Person of the Year 2018 award and the Leadership Newspaper 2018 Outstanding Young Person of the Year award. He was also inducted into the 100 Most Influential Young Africans by the African Youth Awards in 2017. He is a recipient of numerous prestigious fellowships such as the Archbishop Desmond Tutu Leadership Fellowship, Nelson Mandela School of Public Governance at the University of Cape Town, International Visitors Leadership Program of the US Department of State, Swedish Visitors Leadership Program, European Union Visitors Program (EUVP) and the UK International Leaders Program. In 2020, he was recognized by the United Embassy in Nigeria as a Nigerian Star for his achievement and service to Nigeria and Nigerians.