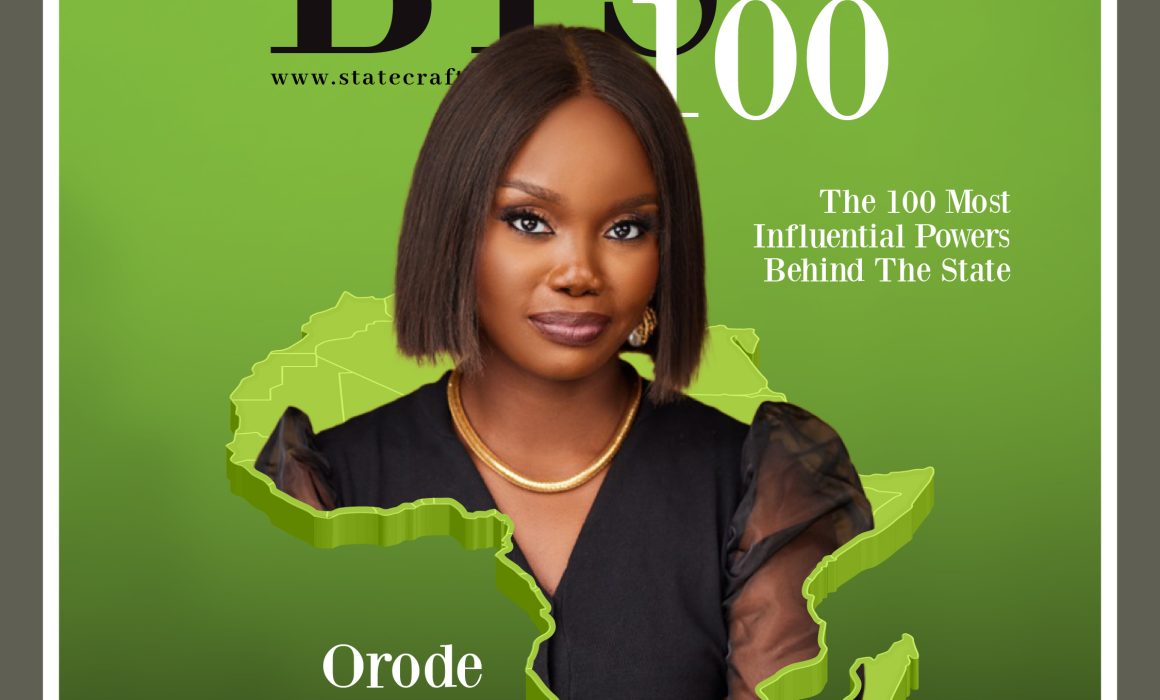 Orode Meyiwa Uduaghan is a versatile and accomplished individual with a remarkable track record of achievements spanning multiple domains. Her diverse experiences and unwavering commitment to creating positive change have earned her recognition and accolades in various fields.
Orode Meyiwa Uduaghan is the Honourable Commissioner for Humanitarian Affairs, Community Support Services and Girl Child Development Delta State. Before her appointment as Commissioner, she was the former Senior Special Assistant to the Delta State Governor, on Small and Medium Enterprise Development. She is a multiple award-winning entrepreneur, health advocate and author.
Education and Academic
Excellence Orode's educational journey began at Corona Secondary School, Agbara, where she completed her secondary education in 2005. She furthered her studies in Psychology at the prestigious University of Windsor in Ontario, Canada, graduating with a Bachelor of Science (Honors) degree in 2009. Her dedication to learning led her to pursue an Executive Masters in Business Administration (MBA) from the University of Warwick in London, where she graduated with distinction. Orode was recognized by the University as one of the top 20% of MBA graduates. She is a certified Cognitive Behavioral Therapy practitioner and mental health specialist. She has certificates in Finance and Public-Private Partnerships, Project Management, Data Science, and Public Health and Policy.
Versatility Across Industries
With a keen desire to explore diverse sectors, Orode has successfully ventured into oil & gas, healthcare, events management, hospitality, education, business consulting, and agriculture. Her ability to adapt and excel in these varied fields underscores her versatility and adaptability.
Entrepreneurship and Social Impact
Orode is widely celebrated as a multiple award-winning entrepreneur who co-founded the Pink Pearl Foundation in 2007. This remarkable organization is dedicated to advocating for early detection and treatment of breast and cervical cancer in Nigeria. Through Pink Pearl, Orode has conducted over 320 outreach programs, directly and indirectly impacting the lives of more than 1.4 million women across Africa. The foundation's work has garnered recognition, including the prestigious Future Awards Africa prize for Best use of Advocacy and Activism in 2013.
Authorship and Filmmaking
As a creative force, Orode has also ventured into the world of literature and filmmaking. She is the author of two books, "ABBA" (2019) and "Mind" (2020). Additionally, her impactful short movie "Living Funeral," produced in 2013 as part of her breast cancer awareness campaign, received global acclaim. It was nominated for 8 awards at the African Magic Viewers Choice Awards 2014 and received 13 other awards across various film festivals. The film was honored at the Cannes Film Festival and recognized by CNN as one of Africa's most inspiring movies in 2014.
Empowering Women and Youth
Orode's commitment to empowering women and youth is evident through her initiatives. In 2013, she founded the Rubies Vocational School to promote female entrepreneurship, having trained over 1,600 women through skill acquisition programs. She serves as a non-executive director and a board member at the Master Care International School in Asaba, furthering her dedication to education.
Philanthropy and Community
Impact In her philanthropic endeavors, Orode chairs the Board of Trustees for Dream from the Slum, an NGO focused on improving the well-being of children in underserved areas across Nigeria. Under her leadership, programs like "Heart2Feed" have provided sustenance to over 18,000 children and families. She has also initiated mentorship programs for young boys and chairs the board for Brainy Luminary School, a free educational institution for disadvantaged children in a slum community. Orode currently runs an education program that offers scholarships for Jamb and WEAC for members of her immediate community and local government area. In 2010 she was inducted as the Patron of the Hearts of Gold Children Hospice Lagos for her contribution to children. She is also the Licensee and organizer of TEDx Ogunu conference Warri Delta State.
Social Impact Investment
Orode is the Co-Founder of Seeds Services Limited, a social impact investment company with a mission to bridge the financial inclusion gap for women in Nigeria's agriculture sector.
Political Engagement and Leadership
As a card-carrying member of the People's Democratic Party (PDP) since 2014, Orode is actively engaged in political affairs. Her commitment to public service led her to formally express her interest in representing the Warri North Constituency at the Delta State House of Assembly in April 2022.
Party Leadership and Transition Committee
In 2022, Orode was appointed as the Zonal Director of the PDP South-South zone's female youth wing. She also played a pivotal role as a member of the Delta State Transition Committee, ensuring a seamless transition between administrations. Orode Meyiwa Uduaghan's dynamic journey is a testament to her unwavering dedication to excellence, her passion for driving positive change, and her relentless pursuit of a better future for her community and Nigeria as a whole.