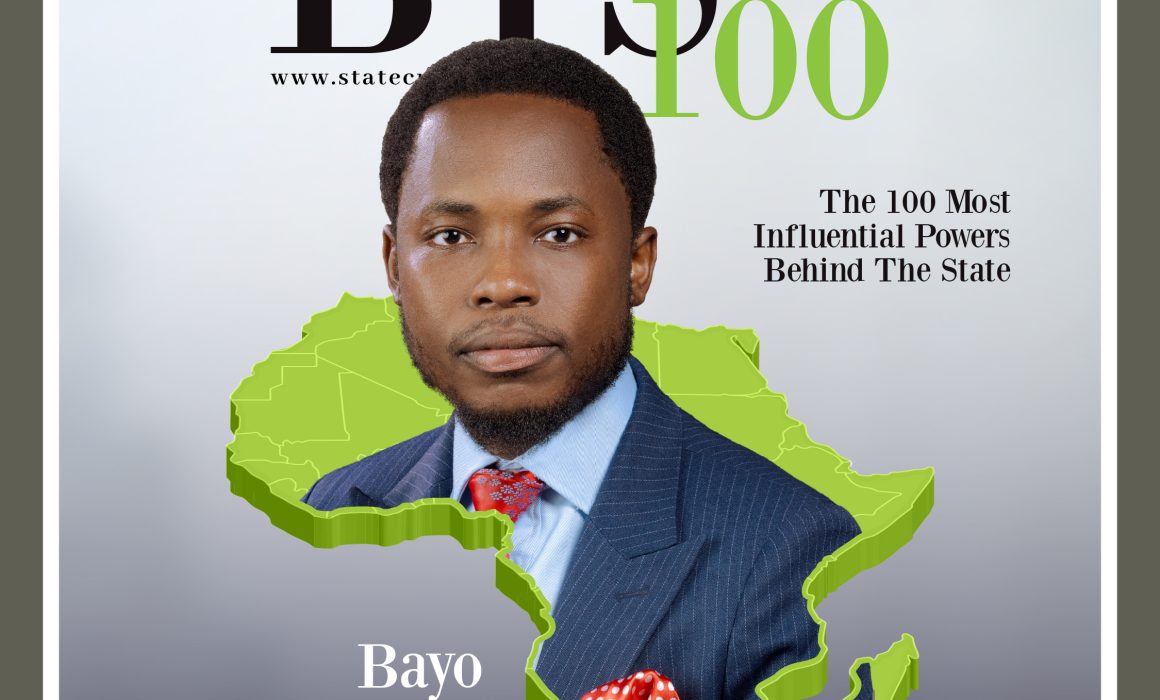 My name is Bayo Omoboriowo, (MFR), a Guinness world record holder and multi-award-winning Visual Storyteller and Documentary Photographer, an evolving Visual Artist using Mixed Media as an approach. Over the course of the last decade, I have achieved a distinct and distinguished successful career in the creative, media, and cultural industry.
I have received several awards and recognitions for my endeavors globally and locally, as my work has set a standard for innovation and excellence. My work has also been cited in several major local and international media platforms including CNN, BBC, Al Jazeera, New York Times, Guardian, Financial Times, Reuters, AP amongst others.
I led the team that won the MTN Afrinolly film competition, Nigeria, and in the same year, he won the Nigerian Professional Photography Awards 2012 – Nominee (Lifestyle and Still life), NACCP Climate Change Photo Contest, AAF Etisalat photography prize, and The Future Awards for the Most Creative Artist of the Year in Nigeria. He also led the team that won the 2014 Sundance Institute Film Prize, USA and several awards after that including receiving National recognition in 2023 (Member of the Order of the Federal Republic and National productivity Order of Merit Award).
With a master's degree in arts & Cultural Management from Kings College London and a Bachelors of Science degree in Nigeria's prestigious University of Lagos, Nigeria, I am a highly qualified, well trained and thorough bred professional whose career has been truly distinguishing.
I recently served as the official photographer and Special assistant to the President of the Federal Republic of Nigeria, President Muhammadu Buhari where I was responsible for documenting the activities and telling the story of the administration. This position I held for 8 years between May 2015- May 2023.
Before working as the Presidential Photographer, I worked as a visual story teller for reputable organizations and personalities some of which were Sahara Energy, Oando Foundation, NLNG, Malaria No More UK, USAID, Department for International Development (DFID)- Gems 2 and 4, African University of Creative Arts (AUCA), NOKIA, Dell Nigeria, Leap Africa, Alliance Francaise, Unilever to mention a few.
Member of the Federal Republic (MFR) of the Federal Republic of Nigeria (Awarded by the President of the Federal Republic of Nigeria) – 2023
National Productivity Order of Merit Award 2023 (For my Contribution to the Nation's Image)
Guinness Book of Records title holder for my work "Discover Nigeria" officially tagged the largest photo book in the world. – 2022*
Royal African Young Leadership Forum Awards – 2022 (Received for my work as a leader in photojournalism)
Ekiti State Ambassador Award – 2022
Sundance Institute Short-film challenge 2014- Winner
MTN Afrinolly Short-film Competition 2013- 1st place Winner (Documentary)
Future Awards Creative Artist of the Year 2012
National Climate Change Photo Contest 2012 – 1st position
AAF Etisalat Photography Competition 2012 – 2nd place
Nigerian Professional Photography Awards 2012 – Nominee (Lifestyle and Still life)
These awards are sustained and highly revered evidence of the fact that I have satisfied a major requirement.