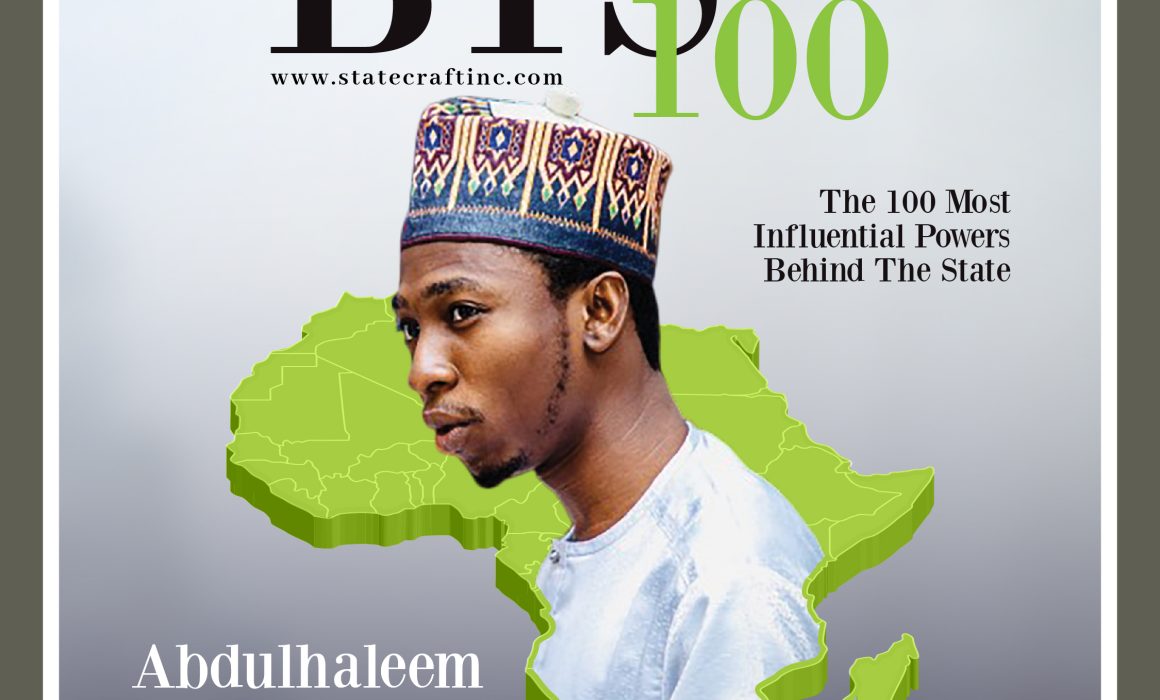 Abdulhaleem Ishaq Ringim Bio
Abdulhaleem Ishaq Ringim is a multi-talented young Nigerian, recognized for his exceptional contributions to Nigeria's policy, political and public affairs landscape. At just 24 years old, he possesses remarkable leadership qualities and a strong commitment to fostering positive change.
Abdulhaleem's diverse career spans various roles, including being a registered nurse, a political and public affairs analyst, and an award-winning writer. His influential writings on politics, public policy, economics, education, security and other topics have been published in renowned international and Nigerian newspapers and platforms. These writings have played a significant role in influencing government policies and decisions.
Among his notable accomplishments, Abdulhaleem has received prestigious awards, including the 'Syndicated Writer of the Year' twice in 2020 and 2021 and the 'Campus Journalist of the Year' in 2021 from Youths Digest and Civil Society Legislative Advocacy Center (CISLAC). He was also among the 100 outstanding youths honored with the Royal African Young Leadership Forum (RAYLF) Award of His Imperial Majesty, Ooni Adeyeye Enitan Ogunwusi, OJAJA II, Ooni of Ife in 2022 and has been inducted as a Member of the Royal Court (MRC) in the Kingdom of Ife.
Additionally, he was recently recognized as one of the ten honorees for the JCI Ten Outstanding Young Persons (TOYP) of Nigeria Award by Junior Chamber International (JCI) Nigeria, 2023, having been enlisted and recognized among the top 30 candidates for the award in 2022. Other awards include the Achievement Award from Tudun Wada Community Zaria, the Youth Ambassadorial Award of Honor from Rotaract Makurdi Central, and the Legacy Leadership Award from the Ahmadu Bello University Teaching Hospital Student Nurses Association.
In addition to his impactful writing career, Abdulhaleem is currently assisting at the Office of the Administrator/Commissioner in the Kaduna Capital Territory Authority (KCTA) while pursuing a Bachelor of Science in Economics at Ahmadu Bello University where he maintains a first class CGPA. This is complemented by certifications from the British Council, United Nations Institute for Training and Research (UNITAR), and the Asian Development Bank Institute (ADBI) in Policymaking, Green Economy & Trade and Energy Economics, Environment, and Policy.
Abdulhaleem is currently a Fellow of the African Liberty Writing Fellowship program, where he conducts in-depth research and authors articles on socio-economic issues. He also co-coordinates the Research and Documentation team at the Kaduna Office of Resilience in KCTA, contributing to evidence-based decision-making and resilience initiatives. His contributions to the Resilience Office have been pivotal in winning the 2023 Sustainability Impact Award for KCTA and in Kaduna City's participation in the prestigious Making Cities Resilient 2030 (MCR 2030) initiative.
Beyond his professional endeavors, Abdulhaleem has held leadership positions in the volunteering space, including serving as Director of Monitoring and Evaluation for the Youth Progressive Front, a non-profit. He was also a renowned student leader during his nursing school days between 2016 and 2019. He is an avid reader, a dedicated researcher, and a perceptive policy analyst, consistently striving to propose innovative policy alternatives