#BreakingDownThePolicies – Student Loan Act 2023
On June 12, 2023, the Student Loans (Access to Higher Education) Act, 2023 was passed with the assent of the President, Bola Ahmed Tinubu. The law aims to create a legal framework for the provision of loans to poor or low-income Nigerians to facilitate payment of their school fees. This ensures that poor Nigerians can easily access higher education because they will be able to pursue higher education. benefit of interest-free loans from the Nigeria Education Loan Fund established under the Act.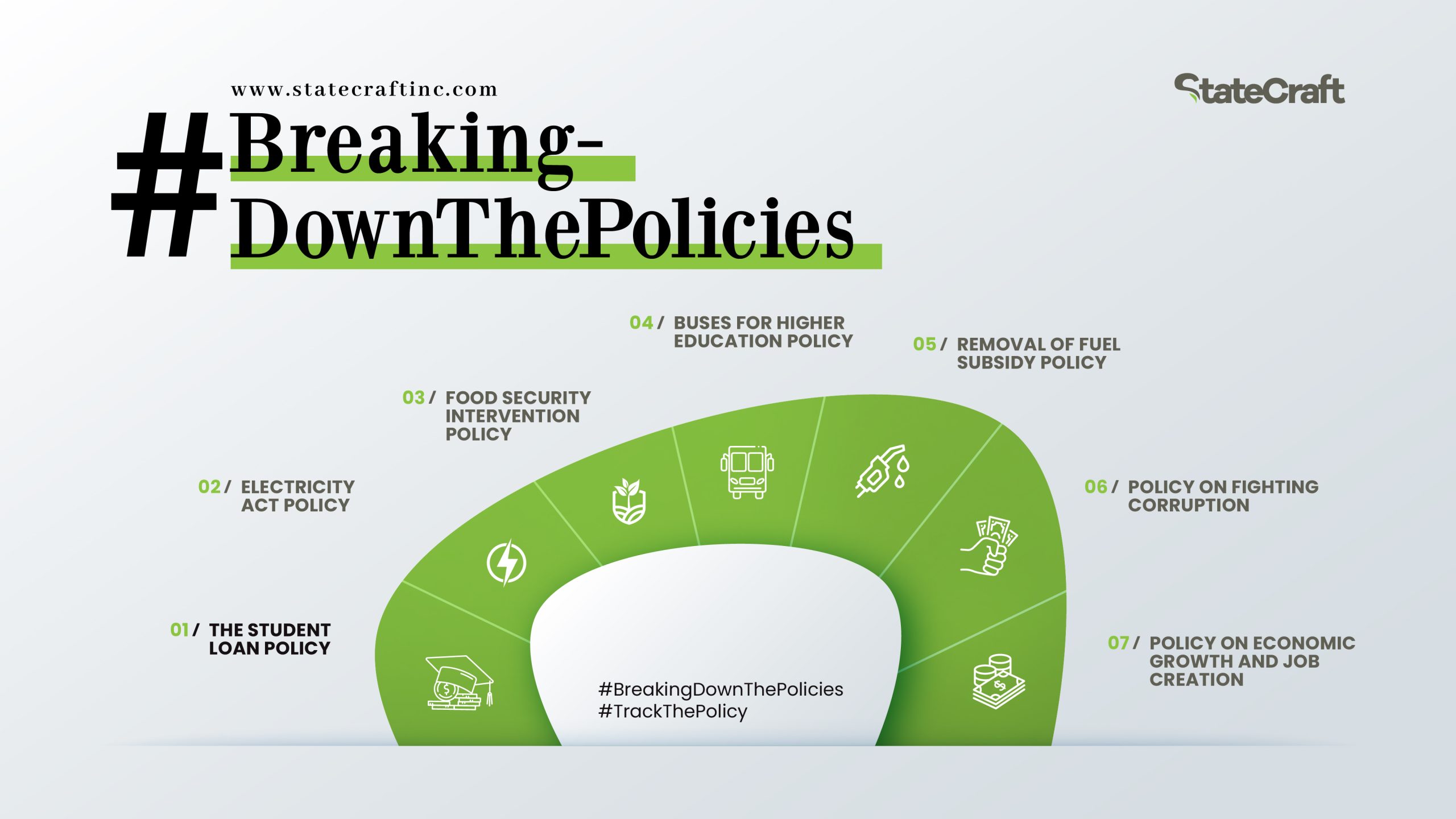 The legislative importance, as outlined in its explanatory memorandum, centers on "facilitating accessible higher education for Nigerians through student loans, aiming to make education available to all Nigerians." This policy brief on the Student Loan Act offers an analysis of the Act, emphasizing key findings and addressing significant issues. It also provides a recommended action plan to guide government interventions in Nigeria's higher education sector.
On today's series of breaking down the policies, Statecraft Inc. presents a report containing a deep dive and critical analysis of the Student Loan Act that was recently passed on the 12th of June, 2023.
The Analysis presents the advantages and disadvantages, practicability, and subsequent recommendations on how the student loan can be improved before it is implemented in January 2024 by the Federal Government, FG.
#Breakingdownthepolicies
#Studentloanact