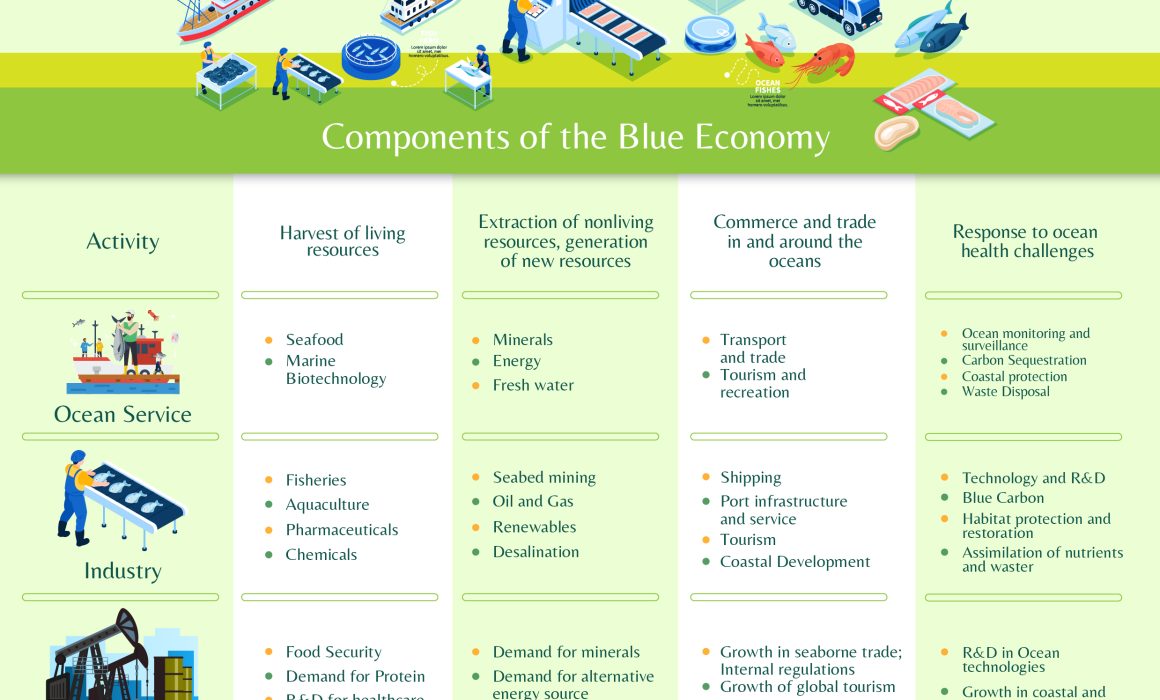 When situated at the Earth's midpoint, one can observe the rapidly evolving nature of the world. Through the combined efforts of both private and public sectors, human society is undergoing swift transformations, transitioning from a fossil fuel-dependent economy to an environmentally conscious one, replacing physical transactions with digital payments, and placing greater importance on ESG (Environmental, Social, and Governance) principles, among various other changes.
Countries across the globe are not just leading the way in adopting this shift, but they are also using these novel opportunities to address long-standing issues and improve their geopolitical position. Nigeria plays a crucial part in achieving global development objectives and has the potential to utilize these emerging development opportunities to accomplish its own national aspirations.
In this newsletter series, 'Behind the State' will explore the opportunities, global priorities, trends, and challenges of emerging economies (blue, green, and orange economies) and their impact on national development, with a focus on Nigeria. Today, we will begin by discussing the Blue Economy.
Blue Economy
The Blue Economy (BE) encompasses a wide range of economic activities that directly and indirectly depend on the oceans, seas, and coastal areas. These activities include fisheries, aquaculture, shipping, tourism, renewable energy, and biotechnology.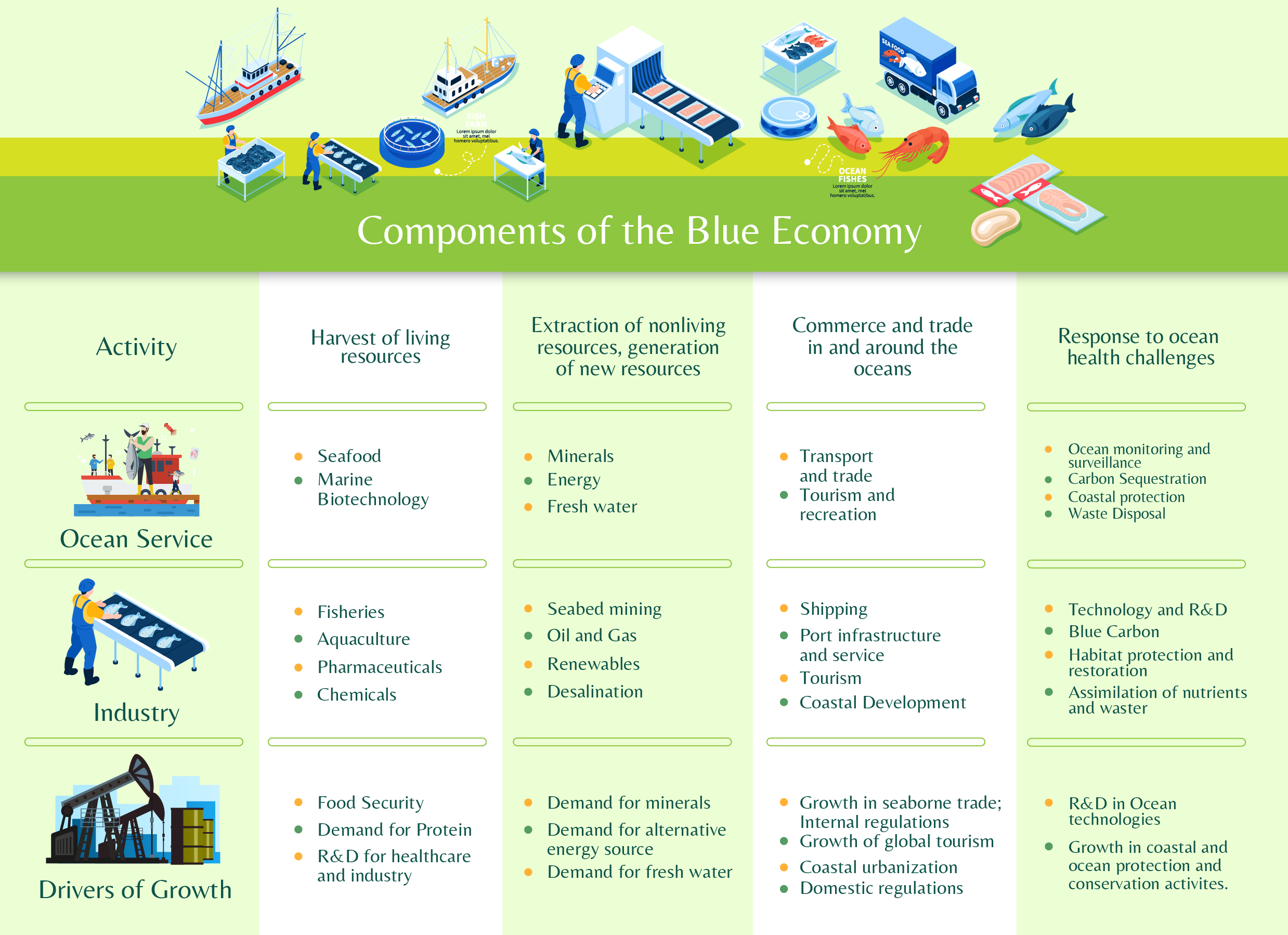 Unexplored possibilities
The Blue Economy (BE) presents Nigeria with a remarkable opportunity for catapulting its economic growth to new heights. According to the Nigerian Maritime Administration and Safety Agency (NIMASA), the potential value of untapped opportunities within the Blue Economy is an astounding $296 billion. Notably, Nigeria accounts for a substantial portion of Africa's coastline, contributing 853 kilometers to the estimated 47,000-kilometer coastline of the continent.
This expansive coastal stretch, coupled with an exclusive economic zone spanning 200 nautical miles, delineates Nigeria's presence in the Gulf of Guinea. Impressively, these coastlines collectively form a maritime expanse spanning 290 square kilometers, which is nearly a third of the nation's total land area of 924 square kilometers.
Beyond the sheer strategic importance of this maritime realm, it's worth noting that a significant 80 percent of Nigeria's coastline encompasses the biodiverse and oil-rich Niger Delta. In global terms, Nigeria boasts one of the largest wetland ecosystems, spanning approximately 70,000 square kilometers and encompassing its coastal and marine environments. Within these diverse ecosystems thrive an abundance of marine life, lush forests, aquatic plants, vibrant coral reefs, and a variety of aquatic bird species, alongside a myriad of other flora and fauna.
The Blue Economy stands poised to play a pivotal role in the comprehensive rejuvenation of Nigeria's economy. Its multifaceted potential, encompassing both established and emerging sectors, holds promise for generating employment opportunities, bolstering food security, stimulating tourism, fostering infrastructural development, nurturing smart cities, and spearheading the adoption of green energy solutions.
Conclusion
The key to unlocking these benefits lies in the formulation and implementation of effective policy frameworks that will facilitate a responsible and sustainable exploitation of the country's maritime resources. As Nigeria strides forward, the Blue Economy emerges as a compelling pathway towards realizing a future of prosperity and progress.