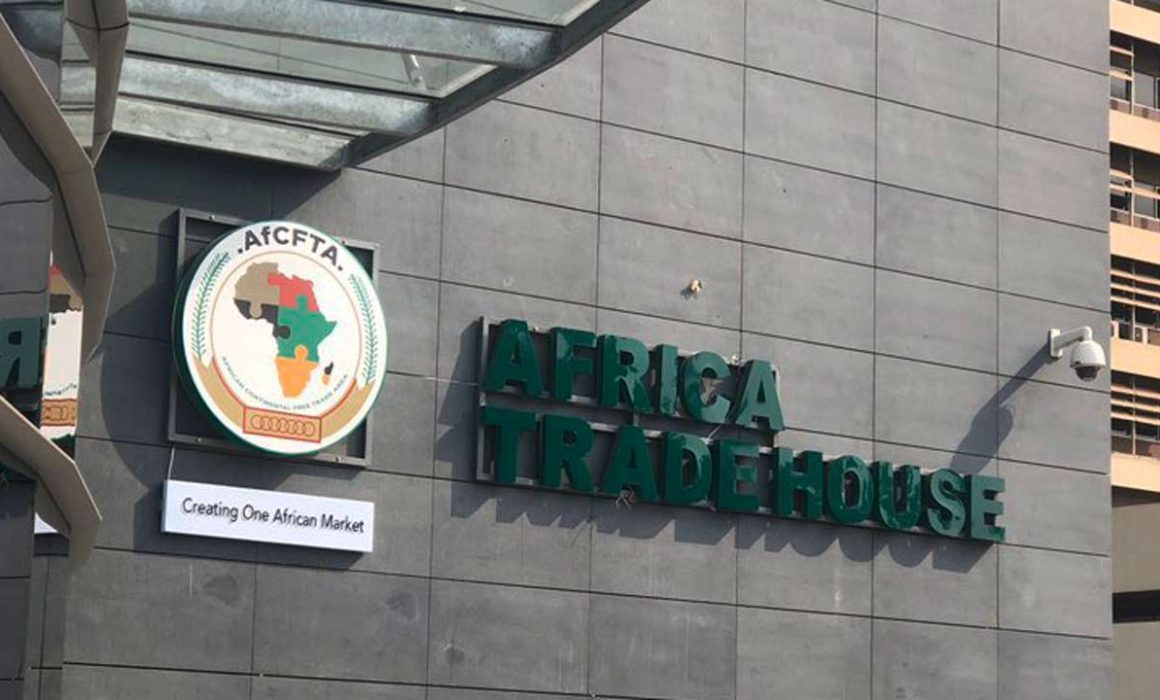 Fun Fact: If like us, you've wondered why air travel within Africa is so expensive, you're in luck. We went digging and found that it's linked to the non-implementation of this Yamoussoukro Decision.
You may already be acquainted with Africa's latest trade-related agreement, the AfCFTA. Fully described as the African Continental Free Trade Agreement, AfCFTA aims to increase intra-African trade. Negotiations started here in 2015 for increasing regional trade participation in Africa, crystalising into an agreement reputed to be an economic game-changer for Africa with the potential to create a $3.4 trillion economic bloc covering 1.3 billion people.
This StateCraft Inc. video explains the mandate of the AfCFTA
So far, only 54 of Africa's 55 countries have signed the agreement (Eritrea continues to drag her feet about signing).
While the ratification of the AfCFTA by all African countries would make for great optics as far as presenting a united front to the rest of the world, we are certain that this lofty agreement has a lot more to benefit from being actually implemented by those 54 that have signed.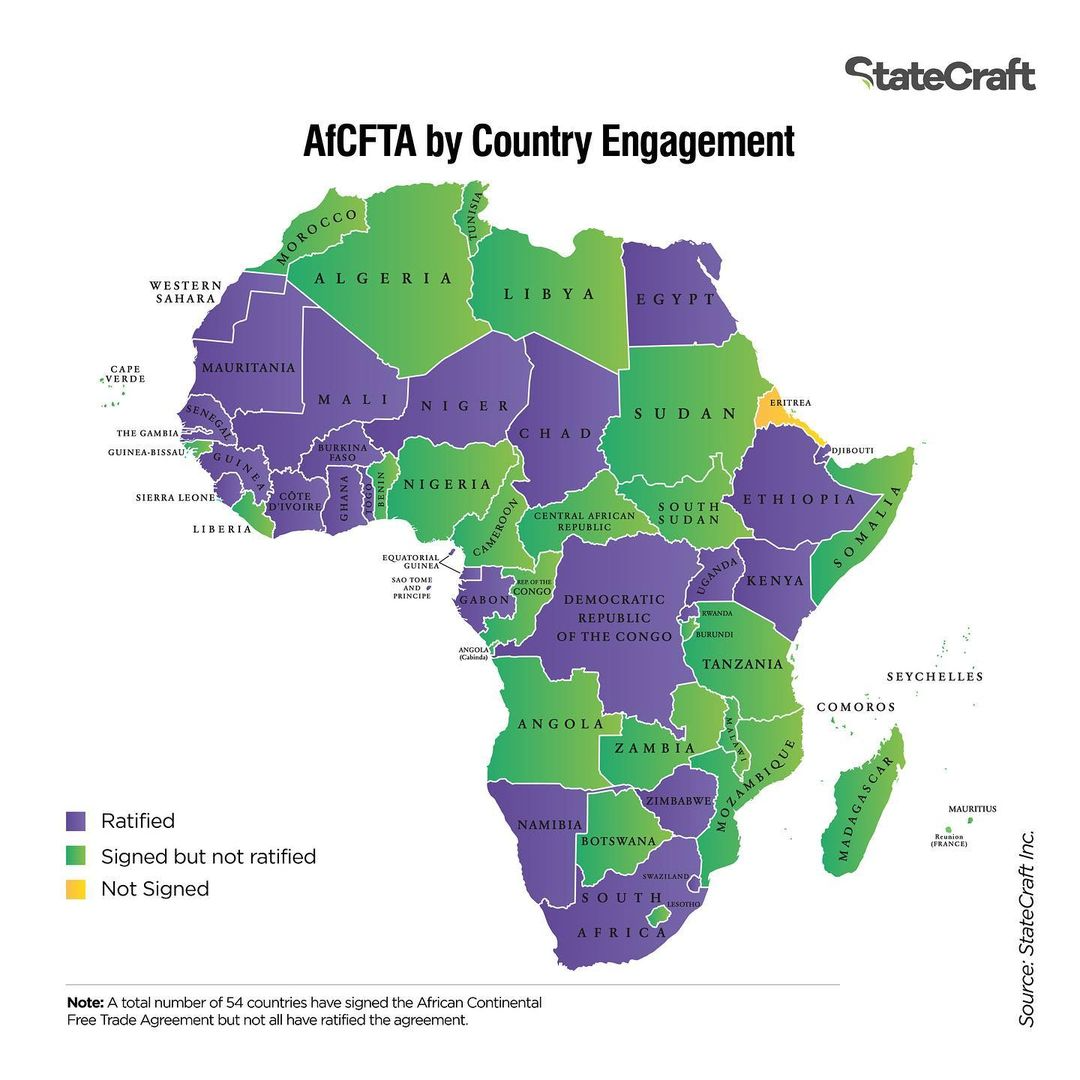 The African experience in this regard thus far has been that lofty ideas and treaties fail by way of non-implementation in the absence of the political will to see things through. We thought long and hard about this conundrum and came to the conclusion that it is worthwhile to hope we were the missing link. You know, Africa never really had a company dedicated nation-building in its service before StateCraft Inc.
In this vein, we have come up with a number of recommendations, that if taken seriously, will more than double the AfCFTA's chances of being more successful than trade pacts made in Africa in the past.
Strike a balance between free trade and allowing the local industries to thrive
Some countries have delayed ratifying the agreement because they face the problem of having more goods imported into their country and little to benefit from the large market. This is more so in the countries where local manufacturing is still fledgeling. Rather than see the ratification of AfCFTA as an added problem, it is imperative for these countries to consider how to boost local manufacturing in order to be better positioned to enjoy the spoils of the AfCFTA.
AU support of individual countries to achieve the set goal of boosting intra-Africa trade by 2022
We must remember that all African countries are not equal, there is a tendency for the agreement to benefit the more prosperous countries at the expense of the less prosperous countries. To ensure balance, the Union needs to come up with a strategy that meets the need of each of these countries.
Price control and regulation
To preserve a healthy and fair market with standards for goods and services, price control and regulation need to be implemented. Incorporating price regulation into the fabric of the African market is a necessity if we are to avoid the impact of agents who will attempt create economic rents by buying goods in low-price countries and selling in other AU countries at a higher price.
Healthy Competition
As countries work towards maximising the benefits of the AfCFTA, competition is to be expected and this can lead to conflict if not carefully managed. In dealing with this, African businesses need to recognise that the AfCFTA is not a competition between African states but an opportunity for Africa to compete with the rest of the world. If properly implemented, a by-product of the AfCFTA is the establishment of undistorted and open competition within the continent while making African goods available in different parts of the world.
Communication
A rule of thumb in communication in the 21st century is to "think global and act local" – in this case, it is of course "think regional, act national". Mass customisations for mass markets. Products and services will need to be customised to suit regional needs while still managing to connect with local audiences as required.
Another tangent to communication is the need for States to cascade communication down within nations, in order to get the buy-in of the majority before market disruptions are made by way of policies.